Need VIVAshop, CS-Cart or Multi-Vendor customization?
No matter how many options and functionalities a software may have, in some situations customizations might be required so they may perfectly fit to how your business works, to your business type, preferences, design structure, and so on. In this case you will need an expert to take care of those customizations for you.
Starting 2021 we do not take customization projects anymore. What we'll do from now on? We'll exclusively concentrate on developing the VIVAshop theme, making it more and more powerful, by continuously adding new features, functionalities and options, so that you and the entire CS-Cart community may benefit from.
Therefore, starting 2021 we are happy to partner with Cart-Power, one of the most reputable, reliable and experienced companies on the CS-Cart Marketplace. Since our customers are already used to top-notch services, we could only hand pick a best-in-class Company to partner with. Cart-Power is an Official VIVAshop Reseller, and will now handle any VIVAshop customization requests that you might have, as well as any customization requests for CS-Cart and Multi-Vendor platforms. So, feel free and confident to get a free quote from Cart-Power for any VIVAshop, CS-Cart or Multi-Vendor customization services.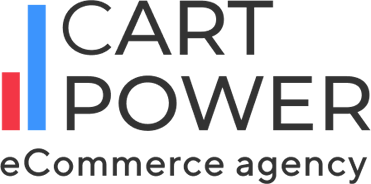 MAIN REASONS WHY TO CHOOSE CART-POWER

Gold CS-Cart Partners
Quality of an online-store is based not only on the software it's working with, but also on expertise level of the company developing this store. Cart-Power's expertise level is proudly confirmed by the official CMS developer

Official VIVAshop theme Resellers
VIVAshop is the result of many years of hard work, expertise and top-notch services. We only choose world class companies to partner with, as well as to become Resellers of the most popular and best theme ever created for CS-Cart and Multi-Vendor

High level of expertise
Cart-Power knows all about possible complications in development, how to deal with them, and take responsibility when completing your tasks. Based on their expertise, they write articles, which then published on various online-resources.

Over 400 projects in CS-Cart
A number of finished projects has a great influence on development experience. Cart-Power worked with a large number of online stores, which they started from the very beginning, as well as reworked, performing different tweaks in features and design

Active CS-Cart community members
Cart-Power is glad to be in touch with customers and those who like VIVAshop, CS-Cart and E-Commerce in general. It's a great honor for them to leave a mark in a vast world of E-Commerce and VIVAshop family together with you

Many positive reviews
On online store market, just like on any other market with huge competition, opinions of experts and customers are very important. Cart-Power are rated first in various developers ratings, as well as on CS-Cart Marketplace. Positive reviews are the best proof of Cart-Power's outstanding services