Category Banners
---
The "Category banners" add-on allows you to easily add full width banners or banner sliders on any of your categories, directly from the category editing page. For Multi-Vendor users, thei can be a great monetizing tool as you can promote any of your Vendors' products, stores. pages, or anything you want.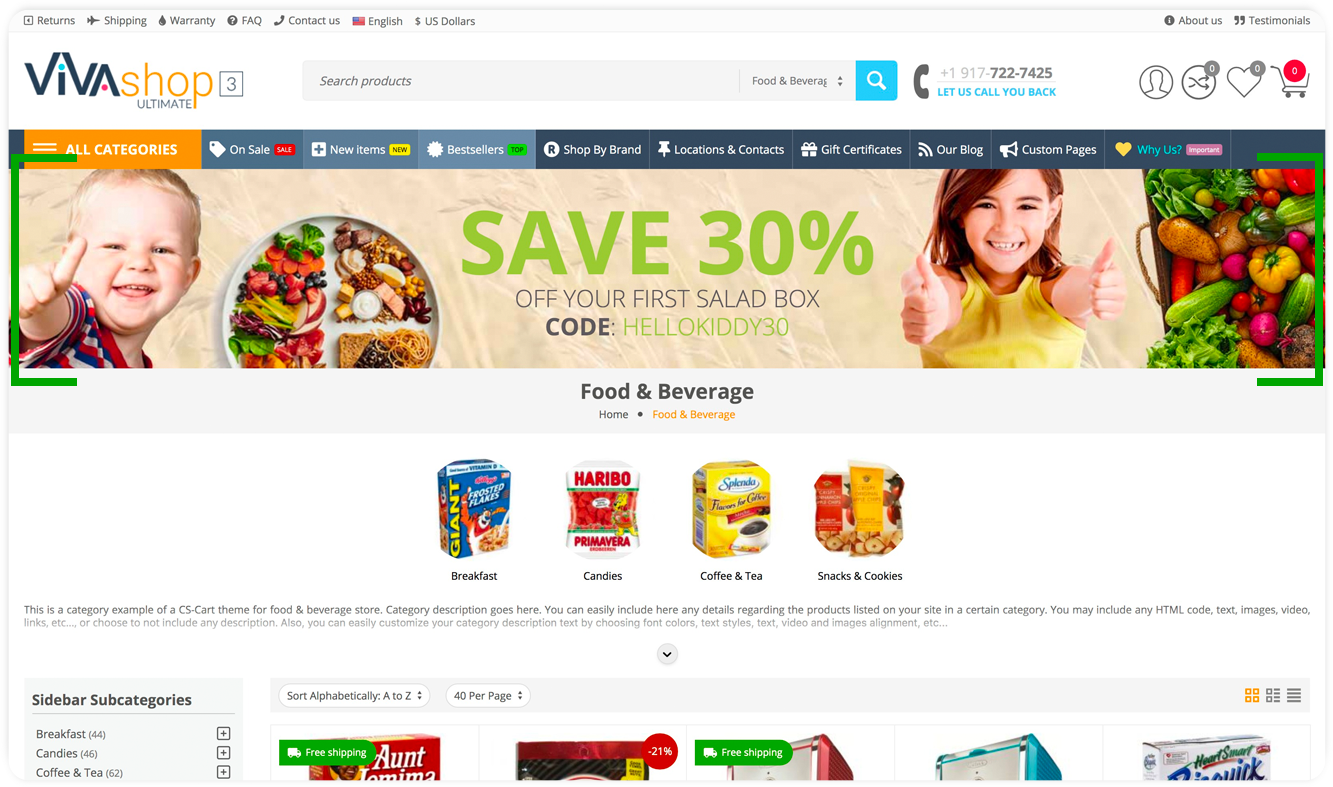 Please follow the steps below in order to learn how to easily assign banners and banner sliders to any store category:
Before you start, please meka sure to have your banners already created. So, go to "Marketing" - "Banners" and create your banner. You can also create advanced banners with the help of the "Extended Banners Pro" add-on. You can add an unlimited number of banners to any category. These banners will be displayed in banner sliders. The recommended width of each banner is 2048px, and the banners heights is at your own choice, but all banners need to have the same height. On our demo site we have used a height of 250px for each banner. We have created 2 banners that we have called "Category Banner - Food & Beverage" and "Category Banner - Wines"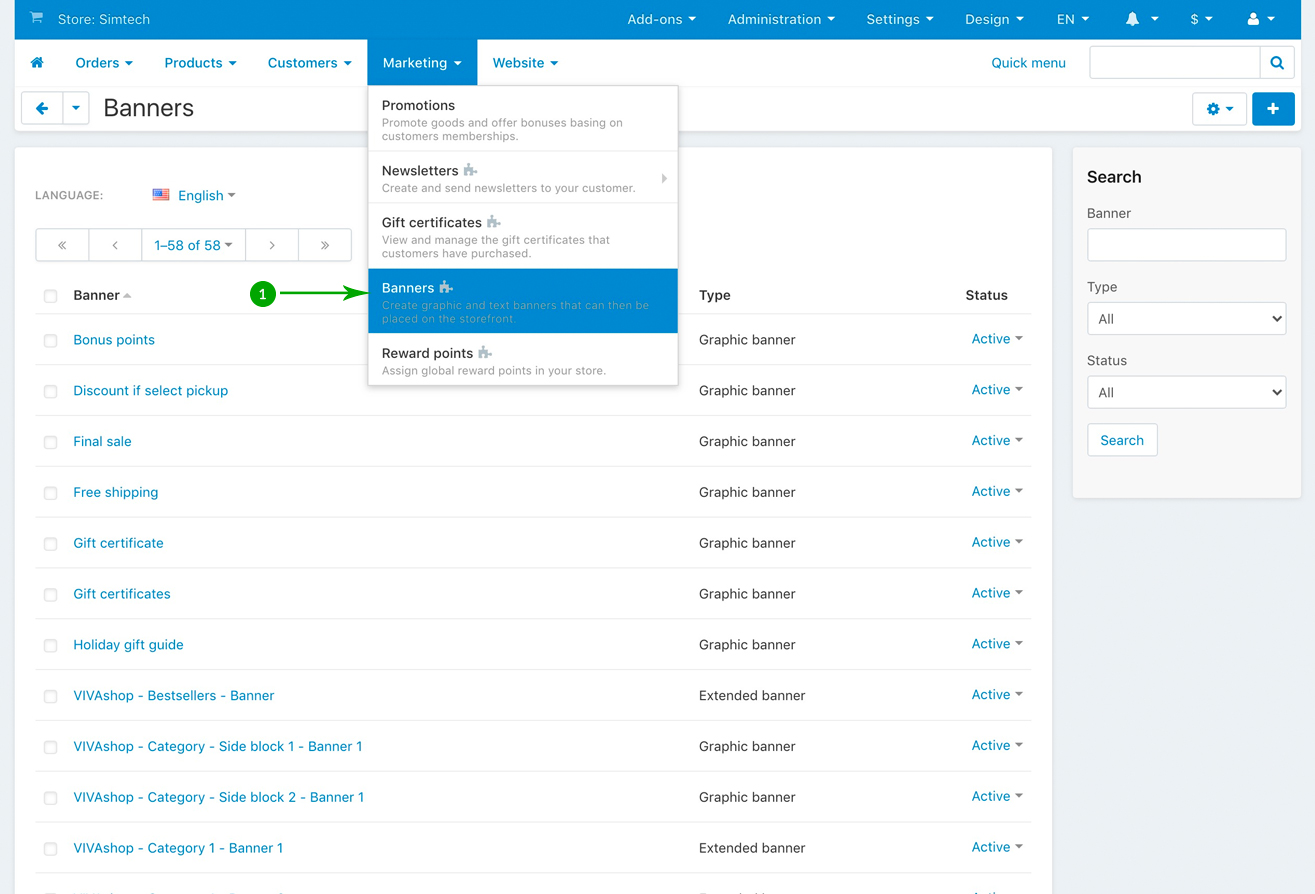 Once you have created your banners, go to "Products" - "Categories" and click on the category you want to add a banner/banner slider to. For exemplification, we have clicked on the "Food & Beverage" category.
Next, on the category editing page, click on the "ET - Category banners" tab, and then click on the "Add banners" tab, add your desired banners, and click on the top right blue "Save" button when you're done.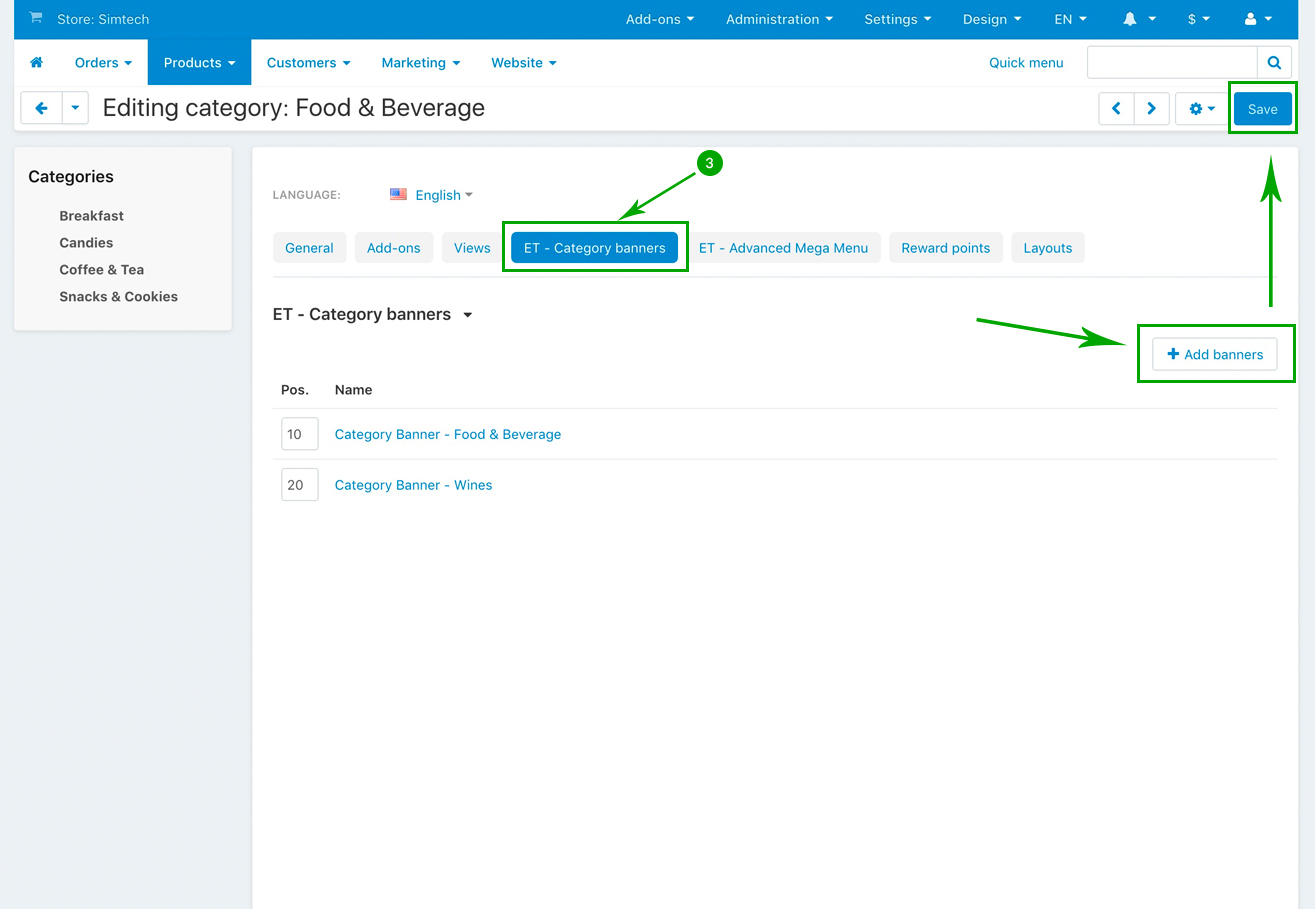 Repeat the above 3 steps in order to add category banners/banner sliders to all of your categories from your store/marketplace